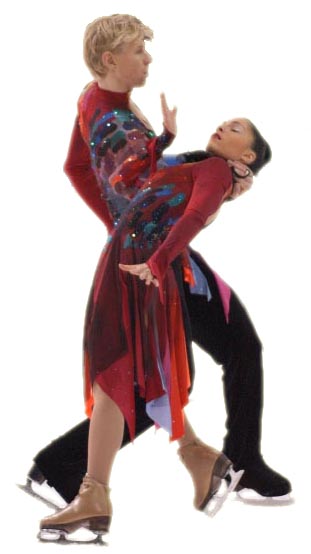 Copyright © Andrea "Hoo" Chempinski

2004 - 2005 Season News
May, 2005 - The next season Grand Prix assignements have been made public and we are glad to announce you that Isabelle and Olivier have been invited to compete at Skate America and Eric Bompard Trophy.

Now that the figure skating season is over Isabelle and Olivier took the time to prepare a surprise for their fans, a brand new website meant to keep them in contact with their plans and progresses.

April, 2005 - Absolute Skating would like to send her appreciation to Susanne Kempf for making this site possible in the first place, and to Daphne Backman from www.ice-dance.com for graciously letting us use the material from her site.

March, 2005 - The World Championships have been a big success, Isabelle and Olivier have finished on fourth place.

January, 2005 - Isabelle and Olivier won their first bronze medal at the European Championships.