2008 - 2009 Season News

Worlds Daily Photos: Day 6 & 7 & 8
We're ending the Worlds daily photos saga with the last three days at once. Enjoy them here!
Photo Album Nordics 2009
Remember Emjo treating us with daily photos from the Nordics a while ago? She took plenty of more photos and now you can watch them all in the album here.
Golden Skate Awards 2008
As the season is coming to an end Reut is sharing with us her memories from Golden Skate Awards that took place last fall and she does a recap of this season's results. Read her report here.
Worlds Daily Photos: Day 5
Day 5 was a very busy day so you'll get to see lots of photos here.
Worlds Daily Photos: Day 4
No photos from day 3 but Caroline has doubled the amount for day 4 to make up for it. See them here.
Worlds Daily Photos: Day 2
Now that the Worlds are over Caroline finally found the time to update us with her lovely photos. Take a look at them here.
Bianka Pádár: "I will do all I can to make it to the free skating"
From not attending the Europeans to going to the Worlds, read Bianka's story here.
Lucie Mysliveckova and Matej Novak:
"This year's dress for the original dance I found on the cover of Elle."
How was it like competing at both junior and senior level during the same season and also training in Oberstdorf? Read Lucie and Matej's answers here.
Ivana Reitmayerová: "Europeans in Helsinki was a lifetime experience"
After having finished in 11th place at the Europeans, read about Ivana's goal for the Worlds here.
Yannick Ponsero: "I'm working like an Olympic champion"
Europeans? Worlds? No, Yannick is training for the next Olympics. Read about his strategy here.
Ari-Pekka Nurmenkari's key to success
Not only the Finnish ladies have had an incredible season. Learn about Ari-Pekka's road to success here.
Worlds Daily Photos: Day 1
This entire week Caroline will send up daily photos from World Championships in Los Angeles. To see the first day photos go here.
NĂłra Hoffmann - haunted by bad luck
Nora's skating career has been full of drawbacks so far. Read about the string of problems she's been faced with here.
Art on Ice 2009: How the miracle is created.
You read about the show, you saw the photos. Do you want to take a look backstage and learn how the show was created? Check out Reut's report here.
Art on Ice 2009 Gallery
Not just her mind captured the show, also her lens did. Check out Olga's gorgeous pics here.
The festival mood of Art on Ice 2009
Read how Olga experienced the 2009 edition of Art on Ice here.
2009 Aegon Challenge Cup Highlights: Sunday
As most competitions this one also got concluded with an exhibition. Take a look at some gala-shots here!
2009 Aegon Challenge Cup Highlights: Saturday
After Friday follows Saturday, with even more photos. Enjoy them here!
2009 Aegon Challenge Cup Highlights: Friday
The Challenge Cup in The Hague had many international competitors, check out Friday's highlights!
Four Continents 2009
Take a look at Megi's great photographs from the Four Continents in Vancouver here!
Ice Fantillusion 2009: Disneyland in Liedekerke
Titia was on the way to Paris with her boyfriend, but managed to drag him to the ice rink where Kevin Van Der Perren and Jenna McCorkell train. They ended up in the mids of an Ice Fantillusion practice. Check out her impressions and not to forget part 2 which contains the photogallery of past show. Go!
Sarah Meier: "I can be aggressive on ice"
Will Sarah go to Worlds? Reut asked the question during "Art on Ice" shows and the Swiss champion answered that one and much more. To read more, click here.
A long week in Helsinki
Here comes Titanilla's final report regarding her trip to Helsinki. Read it here.
Alban Preaubert: "I skate for my own pleasure, not for the results"
Disbelieve about his marks and more, Titanilla talked to French skater, check it out here!
Stéphane Lambiel: "I'm a little bit crazy"
The promised other part of this interview. Reut talks to Stéphane about his decision to quit skating in competition, his opinion about the judging system, his personality and much more. Read it all here.
Stéphane. Bruno. Patrick.
A part of a talk with Stéphane Lambiel. We're not describing this, you just have to check it out!
An update with Adrian Schultheiss at Nordics 2009
He got to watch, not compete at the Nordics, but Adrian hasn't given up. Learn what he's up to here.
Nordics 2009: And the winners areÂ…
The last day of the competitions was a real winner, and so were the medallists. Read the whole story
Nordics 2009: Daily Pictures - Day 4
The last days of the Nordics brought even more medals and happy faces. See them here!
Nordics 2009: A small crowd can make a lot of noise!
Confusion with the flags and repeated Anthems, read about it here.
Nordics 2009: Daily Pictures - Day 3
Men, ladies and medals, watch them all here!
Nordics 2009: A long day of short programs
A whole day spent at the rink and this is what happened.
Nordics 2009: Daily Pictures - Day 2
Conditions to take these shots were tricky, but Emjo delivers them to you nevertheless. Go!
Nordics 2009: Practice Report
It's competition time once again and Magdalena and EMJO are seated in the Malmö (Sweden) arena. Here's what they've seen so far.
Nordics 2009: Daily Pictures - Day 1
You know our daily pictures from a competiton by now. Check out Emjos photos from day 1 at Nordics here!
The Mystery - Kristoffer Berntsson
Not competing at Nordics this year, but Olga had a chat with him a little bit ago. Read here.
Wintermezzo
Shoppers were in for a treat as skaters and dancers put on a fabulous winter show downtown Malmö, Sweden. More here.
EC 2009: "Please rise for the national anthem of Finland"
The last competition day in a sold out arena, read what Titanilla has to say here
EC 2009: First title for Khokhlova and Novitski
Emotions ran high the fourth day of the Championships. Titanilla tells...
EC 2009: Joubert - not flawless but golden
The third day of the European Championships in Finland, the original dance and men finals. Read what happened here
EC 2009: Savchenko and Szolkowy in the top for the third time
Day two in Helsinki, Titanilla tells you about the athmosphere and brings you words from the champions mouths themselves. Go!
Ruben Blommaert: The ice diamond from Brugge
He didn't make it to the finals this Europeans, but this young guy from Belgium is on his way in the figure skating world. We had a talk with him about previous and current season and his coach-hop-around with countrymate Kevin Van Der Perren. Read that and more here.
EC 2009: When reigning champions fall
Titanilla is at the European Championships in Helsinki and brings you the latest. Read all about the first competition day here!
Swedish Nationals 2009: Meant- to-be-triple jumps, nerves and talks with skaters
A different location in Sweden, so different people from AS attending, but still the same skaters, so skating reports, skater stories, pictures and much more. Who would want to miss that? Read here!
Interview with Rachael Flatt
Olga and Kristina met the reigning Junior World Champion from the USA and decided it was time we all got to know her a little better. Read more about how she started skating, her hobbies and interests here!
Cappellini and Lanotte: "Ice Dancing would not be a sport without the Compulsories"
Maria had the chance to catch up with this young Italian couple in Russia and asked all about the creating of their programs, their opinion on their countrymen and about ice dancing in general. Read this thorough interview here!
2009 BMO Skate Canada Western and Eastern Challenge
Megi has attended the challenges and brought us lots of photos. Take a look at them here!
Megi @ Skate Canada 2008
Megi didn't miss the second Grand Prix competition. Look at her photos here!
Fan meeting with the Kerrs
Some dedicated fans of John and Sinead gathered together, met up with them and shared a coffee. Reut and Anna took the time to write down the extensive Q&A that unfolded. Read more here!
Belgian Nats 2008: A look in Lommel
Belgian Nationals was this year in the Luna Stadion in Lommel. Check out our impressions here!
Cup of Russia 2008 - Day 3
Check out Maria's free dance review and the medal photos here.
Cup of Russia 2008 - Day 2
Ups and Downs from the overnight leaders. Read Maria's second day report here.
Cup of Russia 2008 - Day 1
Rough start for all the leaders except Brian Joubert. Read Maria's report here!
Photo Album Highlights of Skate Canada 2008
Caroline shows you her highlights of every discipline in Ottawa. Take a look here!
Photo Album Skate America 2008
Megi went to the first Grand Prix competition in Everett and took pics. Check them out here!
Adrian Schultheiss: "Gold is always golden"
Adrian was 6th at the 2008 European Championships and he placed 13th at his first World Championships this year. Read more about him here.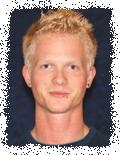 Welcome Adrian Schultheiss
Absolute Skating is proud to present the website of the 2008 Swedish Silver Medalist Adrian Schultheiss. We invite you to take a look here.
Edvin Marton: "We want to create something that has never been done before"
Titanilla interviewed Edvin Marton at the Kings on Ice press conference in Bratislava. Read what he had to say here.
The Euro Files - Exhibition Photos
Of course every competition ends with the gala of champions, also called the exhibition, so how could our special not? Click here for the final part!
The Euro Files - Exhibition Practice Shots
Practice makes perfect, even after the competitions are over. See?
The Euro Files - Chips of glass
A lot of pics, now time for some words and videos.. and ok, some pics to illustrate too. Click here
The Euro Files - Ladies Album
The last discipline, but only timewise! Have fun with the ladies here
The Euro Files - Icedance Album
Let's dance the night away... Go!
The Euro Files - Men Album
Day 2, part 2... What was after the pairs? Oh yeah, the men, so enjoy!
The Euro Files - Pairs Album
To the end of this off season, we want to relive some of the competition season with you. Enjoy our glance back and experience the EC 2008 with us in 7 parts, a new one each day. Click here for the first part!
Júlia Sebestyén: "I want everyone to see what I'm capable of"
Titi had a great talk with Júlia, on changed schedules, the new judging system, jumps, being called granny, etc. Read it more here
Sasha Majorov working his way back
He's finally back on the ice after a lingering injury that cost him most of last season. Read about his progress here
Summer cocktails with the Kerrs
Read how John and Sinead experienced their season, their plans for the next and about cocktails and kilts and much more. Go!
Camp Malmö, Sweden
Once again Magdalena and EMJO found Malmö to be a skating wonderland as the Swedish team visited to be trained by Michael Huth. More here
Adrian has no doubts
He turns many heads, on the ice and off. Adrian Schultheiss does everything his own way and he does it in style. Read the story here
Figure skating should learn from synchronized skating
That Helga went to synchro Worlds is known by now, curious how she experienced it?? Well click here to read!
Fights of the Kings on Ice
Take 3 champions - Tomas Verner, Martina Sablikova, Petr Ton- from 3 different disciplines, throw them together and let them compete for fun in each others sport. Seems logical that one will win his/her own discipline? Hilarious idea? Daphne answers these questions and more, read here.
Gheorghe Chiper behind the boards
Romanian skater Gheorghe Chiper became a full time Swiss coach and is heading into the off season teaching summer camps. Read his story here.