Olympics 2014 - David Richardson talks Teams
February 10, 2014
By David Richardson
Photos © Ludwig Welnicki (Joluskating), Joy, Mireille Geurts, Keiko Kasai
Hey Readers,
My name is David Richardson and I am a figure skater for Great Britain! I was the named reserve for the Men's Team Event for GB in Sochi. 'Absolute Skating' asked me to comment on the Vancouver Games in 2010 and have kindly asked me to report for Sochi 2014 as well.
The new Olympic Team Event was sure to bring excitement and it did not fail to deliver. Each team had something special to offer and it really brought about the 'Olympic Spirit' with all teams supporting their athletes and showing respect for the other countries too.
Canada
For me the Canadian pair Meagan Duhamel / Eric Radford were outstanding. They performed their short program to 'Tribute' and created a truly masterful performance. The quality of their elements combined with their rawness presents something special. In particular their transitions in and out of elements (especially the death spiral) are magnificent. If they keep their composure for the individual event they are more than capable of causing an upset on the podium!
China
The Chinese couple, Chen Zhang / Hao Peng is amazing to watch. They have a very classic, traditional style to their skating, with well matched lines and beautiful synchronicity. They skate with freedom and power which comes across brilliantly. Should the Germans, Russians or Canadians slip up, Zhang and Peng will be there to capitalize on the mistakes! I tip this couple to make it on the podium at the end of the pairs' event.
France
Within the French team, I have two ex-British teammates with Lloyd Jones and Vanessa James, and so I have huge interest in their success too. Florent Amodio is always an entertainer and showed he is coming into form; if he can land the quad Salchow then he will be at the top end of the results in the Men's. Although the French team probably under performed in many people's eyes, it is clear to see that they have huge team spirit and visibly enjoy performing. I hope they can all re-focus for the next event and put on a display that they will be proud of!!
Germany
Without a doubt the German ice dancers Nelli Zhiganshina / Alexander Gazsi are real crowd pleasers and their short dance didn't disappoint. Their character and showmanship portrays the story they are telling excellently. From the moment they step on to the ice they are in character and follow that through to the last beat of the music….sometimes longer! They are energetic, enthusiastic and escapism all in one. We follow a story when we watch them. I'm sure this will be a good Games for them.
Italy
For the Italians I would like to talk about Paul Bonifacio Parkinson. He has improved a lot over the last few seasons and secured a place for the individual event in Obersdorf at the 'Nebelhorn Trophy'! He is a truly gutsy skater and proved this by going for the quad Salchow in both sections of the Team event. He is clearly a very focused athlete and knows what he must do to achieve the things he wants to! I believe the next couple of seasons will see his results improve dramatically. I wish him well for the individual event.
Japan
One of my favourite female skaters is Akiko Suzuki, maybe it's because I'm am an "oldie" now too, but I admire the fact that she is still at the top of her game at the age of 28. A hard task in any country, but Japan is a very talented nation in figure skating but Suzuki has really brought an artistic edge to her skating, which is amplified in the Free Program to 'Phantom of the Opera'. Her grace, power and skating skills along with the technical side, for me, give her the whole package and on her day will challenge for the top!
Russia
Russia really did display some fantastic skating in this team event. They have shown that they have strength and depth within Russian skating, without compromising quality. I could open the debate with: 'should some of the placements have been different'? 'Did the judges show favour to the home nation'? But why should I? The men's was won by a 31 year old, 4 time Olympian, the ladies' by a 15year old 'newbie', the pairs section was won by two separate partnerships and both dance couples selected earned vital points whilst matching the best in the World. A vast team mixed with young and old, experience and talent. They showed tremendous team spirit always laughing and joking in the kiss and cry and supportive to one another after their performances. Team Russia was clearly the winners and received their Gold medals deservedly!
Ukraine
Whilst the Ukraine team never posed any real threat to the medallists I was extremely happy to see the Men representative, Yakov Godorozha perform a brilliant skate. He is another athlete who has begun to show potential to compete at the top level and has shown huge advances of the last couple of seasons. As like many of the other teams, I'm sure team Ukraine were happy and honoured to be part of the Olympics and even more so that they can say they competed in the very first ever team event.
USA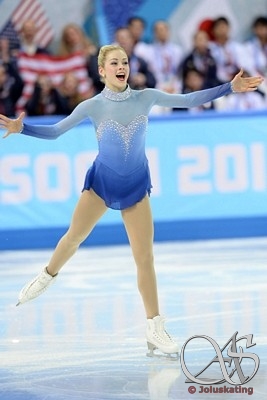 A bronze medal for the USA in the Team event, and rightly so. For me their best performance came from Gracie Gold. Her free skate was out of this world. Any other year and she would be on course for an Olympic medal. My fear is that there are so many other girls capable, Gracie Gold must stay focused and then let fate decide. If she can perform the same in the individual event there is no reason she cannot claim a top 3 placing and become an Olympic medallist.
GREAT BRITAIN
Of course I have left GB 'til last, mainly because I have HUUUUUUGE bias towards them. I am also very proud that we are ranked 10th best country within the world of skating. Obviously I know the teammates well, and although some will be a little disappointed with their performance, I know as a team they will be bursting with pride just to be recognized in the same company as other skating nations.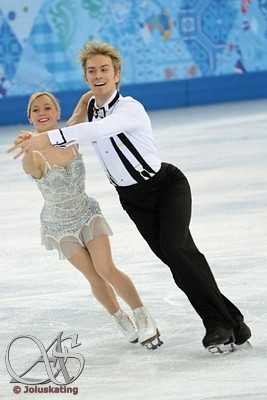 Nick Buckland and Penny Coomes have gone from strength to strength showing great maturity, stronger technique and as always they have the crowd on their side. I think 2014 could be a year that will change their careers! David King and Stacey Kemp have helped promote pairs within our squad and we now have three strong couples, something which they should know is their doing!
My biggest and last comment is for Jenna McCorkell! She is truly an inspiration to all skaters within GB, not just the ladies. This woman has had many highs but also some lows. Yet she has bounced back time after time battling with the best in the world. After a disappointing European Championships she performed an astounding short program (a routine I believe to have been under-marked) and has clearly put Budapest behind her!
As I said I am biased but Team GB have made me proud and I wish all them all the best for the rest of the Games!
That just about finishes my Team Event summary. Be sure to watch the individual events starting this week. I'm sure there will be fantastic skating and who knows, maybe some surprises too! :)
Follow me on twitter @skater_dave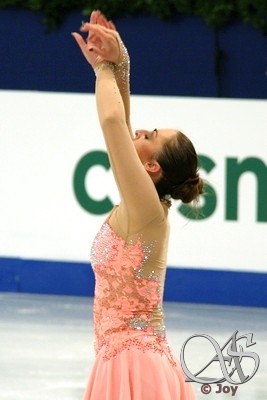 Olympic photos courtesy of Ludwig Welnicki (Joluskating), for more photos, check out his site here!