NHT 2013 - Those who passed the last threshold to qualify for the Olympics
© Absolute Skating by EMJO, Joy & MG
Do not copy any photo without written permission
Click on the picture to see a larger image.
All photos in order: Free program - Short program
Ice Dance
The 2014 Olympic Games in Sochi, Russia, is a big event; one in which the spotlight is on those who aim for the medals, but there is a whole world next to that - in every sport, we are sure, but certainly in figure skating. Where the "big names" have to fight within their country to qualify, the lesser known have to fight to qualify their country. And then sometimes within their own nation as well.
In Germany, Oberstdorf, at the beginning of this season, the skaters that did not manage to qualify their country at the World Championships had one last chance to do so. Fight for your right to skate in Sochi. Many skaters packed their skates and their dreams and went to the Nebelhorn Trophy. Some saw those dreams crushed, others saw them realised. We wanted to show you some images of those for which their dreams came true.
Xintong HUANG / Xun ZHENG China
The first to qualify their country in the ice dance competition, Xintong and Xun came 4th, right behind the couples from USA, Russia and Canada. They skated a personal best in the free and as a total score. This will be their second Olympic Games, as they already competed in 2010 in Vancouver, which resulted in a 19th spot.
Alisa AGAFONOVA / Alper UCAR, Turkey
Alisa and Alper came in right after the Chinese couple, in 5th place. This will be their first Olympics. In fact, when the 2010 Olympics were taking place, they hadn't even teamed up yet. Alper told us, in our later to be published interview with them: "There are only 6 athletes from Turkey who will go to Sochi and we are two of them. We went through a really hard qualification with lots of questions and lots of answers." Alissa added: "Lots of people ask us how we did it, because it's pretty amazing. We are happy that we are making history right now."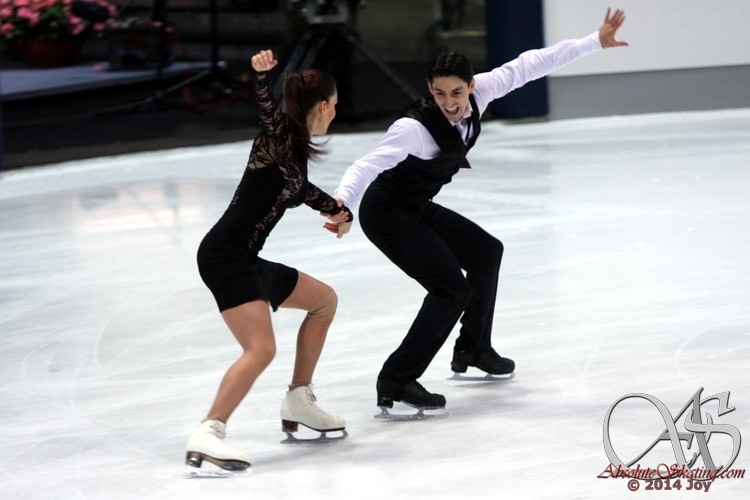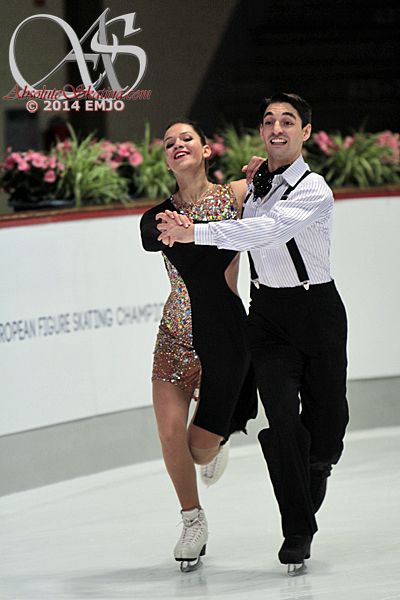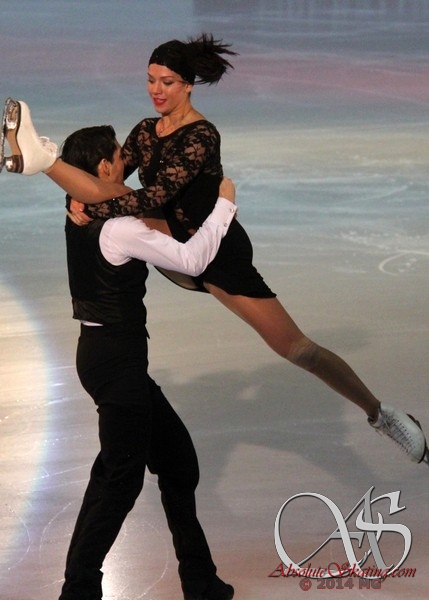 Danielle OBRIEN / Gregory MERRIMAN, Australia
As we mentioned before, Australia is an under-represented country in figure skating, but Danielle and Gregory stem from 'down under' even though they train in the USA. They are already the six time Australian champions. In 2010 they attempted to qualify for the Olympics, but the day before the competition Gregory was taken to the hospital with an infection in the cardiac sac and they were forced to withdraw. This time they were more lucky; they were able to skate and placed 6th after the SP as well as the FP.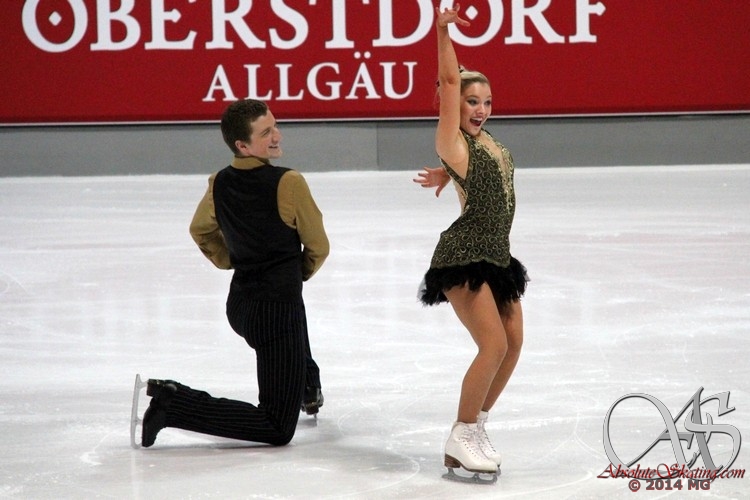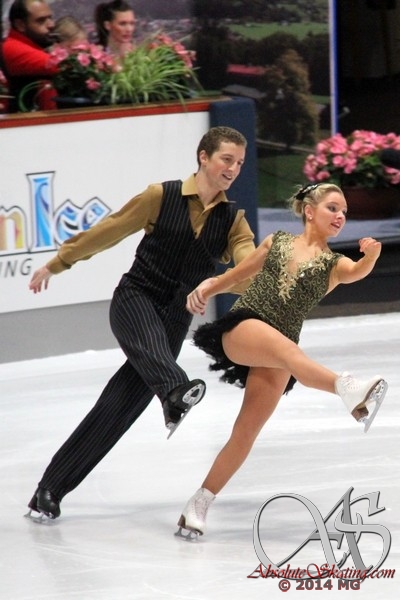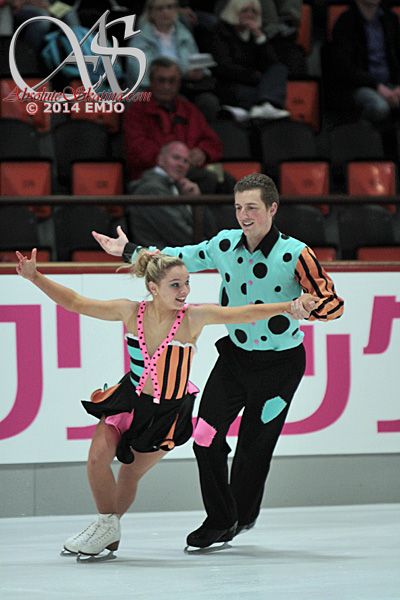 Cathy REED / Chris REED, Japan
Brother and sister team Reed came 7th in Oberstdorf and thus managed to qualify Japan for the Olympic Games. This was a bit bittersweet as their younger sister Allison, skating with her partner for Israel, does not have citizinship and will not be able to go. For Cathy and Chris this will be their second Olympics; in 2010 they came 17th.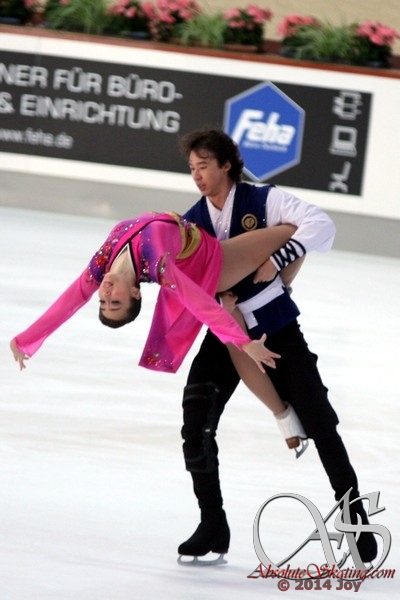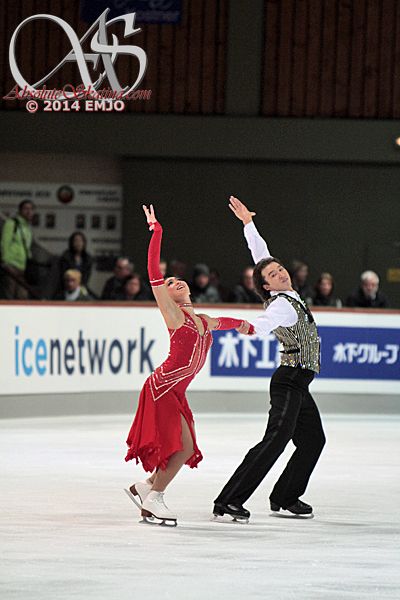 Sara HURTADO / Adria DIAZ, Spain
The last country to qualify was Spain, with Sara and Adria doing the honours, placing 8th. In fact, Sara and Adria are the first couple to represent Spain for ice dance in the ISU competitions. This will also be their first Olympics. In our interview with them Sara explained how she felt after the free program in Oberstdorf whilst waiting for their marks: "It was like time had stopped! First of all it took a really long time for the judges to give the score and that time was the longest of our lives. [...] and we had Gloria, our team leader, on our side telling us "GUYS, YOU MADE IT, YOU ARE GOING TO SOCHI!!!", and that was when we realized: "Yes, this is real and it is happening, we qualified for Sochi!!!´┐Ż And the excitement started... "