NHT 2013 - Those who passed the last threshold to qualify for the Olympics
© Absolute Skating by EMJO, Joy & MG
Do not copy any photo without written permission
Click on the picture to see a larger image.
All photos in order: Free program - Short program
Ladies
The 2014 Olympic Games in Sochi, Russia, is a big event; one in which the spotlight is on those who aim for the medals, but there is a whole world next to that - in every sport, we are sure, but certainly in figure skating. Where the "big names" have to fight within their country to qualify, the lesser known have to fight to qualify their country. And then sometimes within their own nation as well.
In Germany, Oberstdorf, at the beginning of this season, the skaters that did not manage to qualify their country at the World Championships had one last chance to do so. Fight for your right to skate in Sochi. Many skaters packed their skates and their dreams and went to the Nebelhorn Trophy. Some saw those dreams crushed, others saw them realised. We wanted to show you some images of those for which their dreams came true.
Brooklee HAN, Australia
Another member of the Australian delegation, Brooklee skated herself to a 5th spot and was the first to qualify her country for Sochi. There has been a dispute whether or not she was eligible to compete because she would have competed at an event without approval from the federation. However, the case has been heard in court and the decision was that Brooklee could go.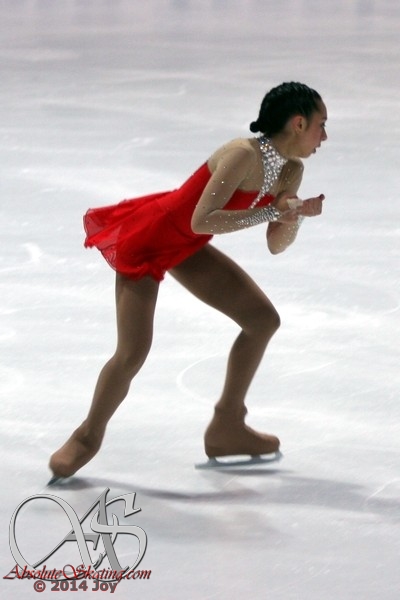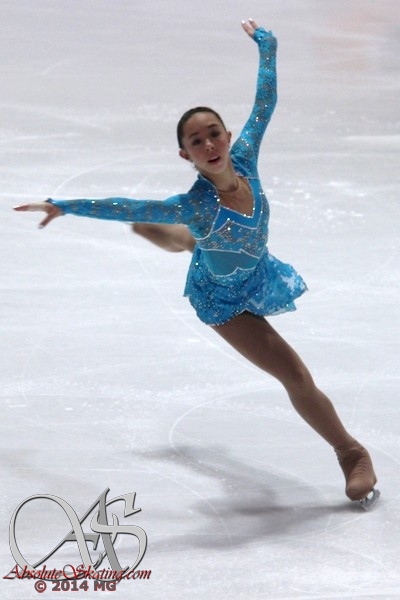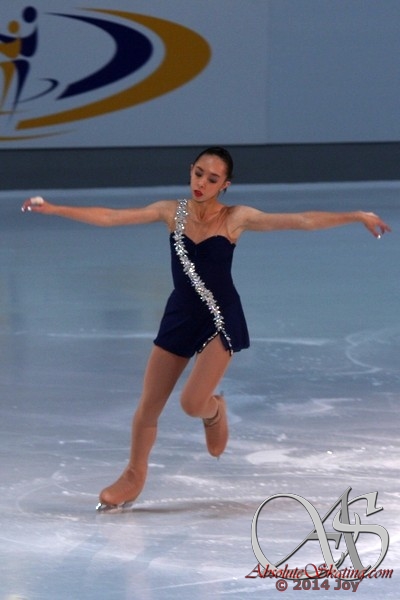 Elene GEDEVANISHVILI, Georgia
Elene came 6th in Oberstdorf and qualified Georgia for the Olympics. She'll be one of the most experienced Olympians, as these will be her third Games. In 2006 she was 10th and in 2010 she placed 14th. She has trained all over the world, from Moscow to the USA to Canada, but she is the only figure skater to represent Georgia in these Games.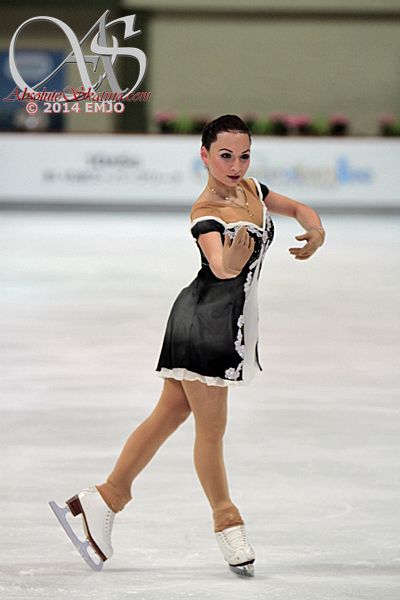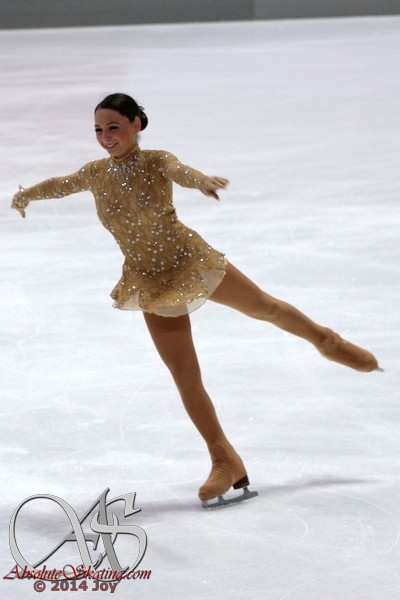 Anne Line GJERSEM, Norway
Anne Line qualified Norway for Sochi with a 7th place finish at the Nebelhorn Trophy. Even though she was the first lady to qualify in many years, there were rumours in the Swedish media that they would not allow her to go, unless she could meet the requirement of top 6 at the European Championships, only 3 weeks before the Games. Maybe they changed their mind, maybe the rumours were exaggerated, but luckily Anne Line is on the official list of Olympic athletes. As she puts it herself, in our interview with her, which will be published later during the Games: "It is so fun ´┐Ż Norway got an Olympic spot! It is 50 years ago since we had a skater at the Olympics. 1964 was the last time so it is really a big thing at home. I have been in all the newspapers in Norway."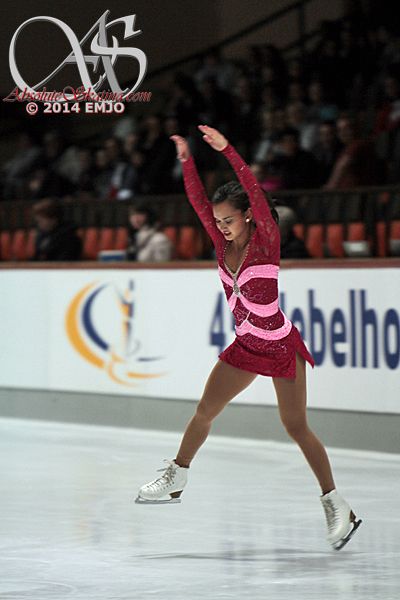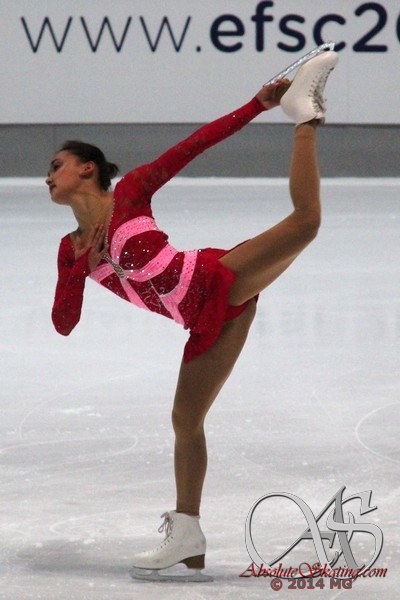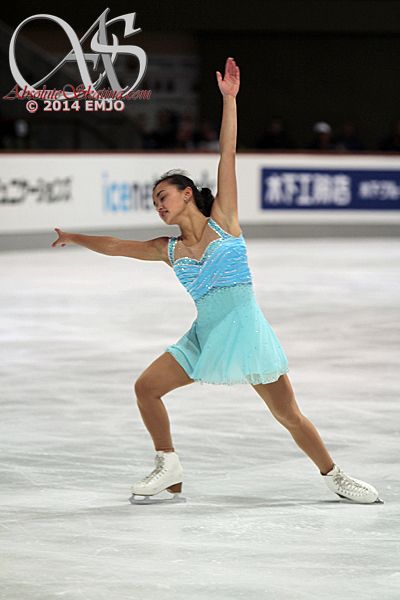 Kerstin FRANK, Austria
Kerstin finished in 9th place (SP and FP) and snatched up that OG spot for Austria. Even though she has been around the senior circuit since 2008, this will be an Olympic first for her. Maybe that is why on January 22, she thanked her fans not only for all the likes on her Facebook page, but also for their "patience". Austria has with 4 figure skaters not a really big team but this squadron is part of a 120 strong team of athletes Austria sends to these games.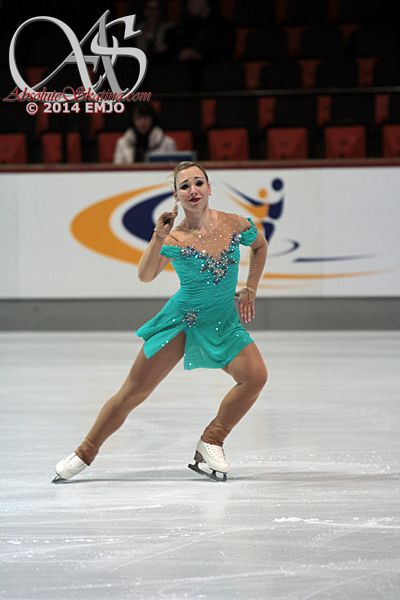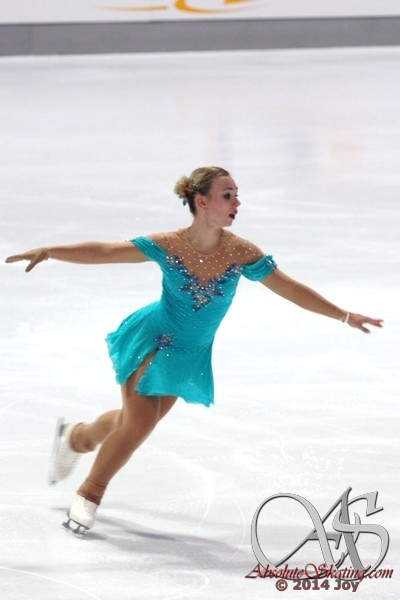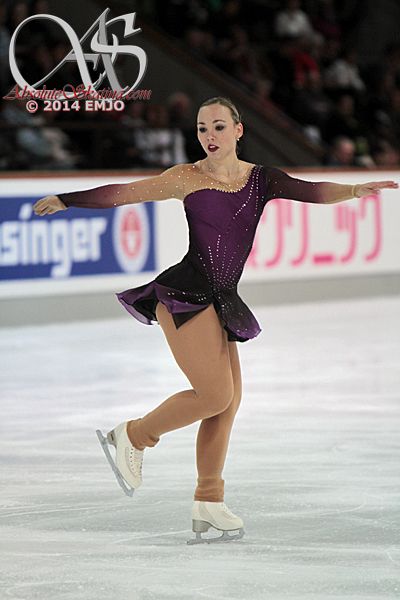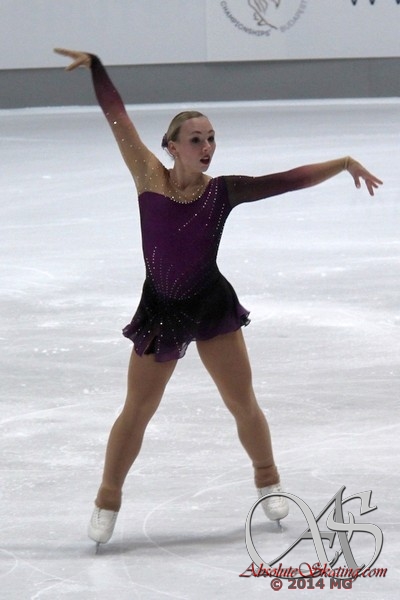 Elizaveta UKOLOVA, Czech Republic
With a 10th place, the 15 year old Elizaveta secured a spot for the Czech Republic. Before coming to Oberstdorf, she first had to fight an internal battle at home, to be chosen to get sent to the qualifying event. Since our interview with her she came second at the Czech Nationals, but the federation decided to send Elizaveta to her Olympic debut anyway.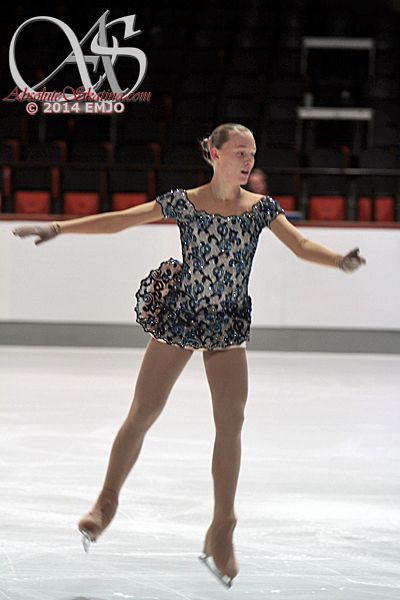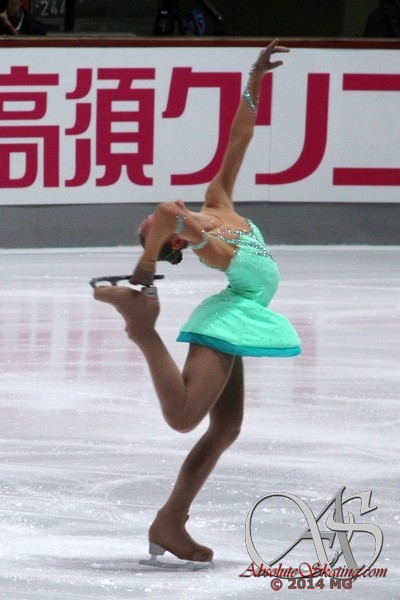 Isadora WILLIAMS, Brazil
With her 12th spot, Isadora became the first Brazillian lady to represent Brazil at the Olympic Games. In our interview with her she confirmed that knowing her placement, she also knew immediately she would be the one going to Sochi. She actually came very close to earning the spot for her country already at the World Championships, but missed out by only one spot. Luckily for her there was the Nebelhorn Trophy. Since being the first Brazilian lady, this is naturally also her Olympic debut.