NHT 2013 - Those who passed the last threshold to qualify for the Olympics
© Absolute Skating by EMJO, Joy & MG
Do not copy any photo without written permission
Click on the picture to see a larger image.
All photos in order: Free program - Short program
Pairs
The 2014 Olympic Games in Sochi, Russia, is a big event; one in which the spotlight is on those who aim for the medals, but there is a whole world next to that - in every sport, we are sure, but certainly in figure skating. Where the "big names" have to fight within their country to qualify, the lesser known have to fight to qualify their country. And then sometimes within their own nation as well.
In Germany, Oberstdorf, at the beginning of this season, the skaters that did not manage to qualify their country at the World Championships had one last chance to do so. Fight for your right to skate in Sochi. Many skaters packed their skates and their dreams and went to the Nebelhorn Trophy. Some saw those dreams crushed, others saw them realised. We wanted to show you some images of those for which their dreams came true.*
* On this particulair page are photos of two pairs who did qualify their country, but the pairs self ended up not being able to go, for various reasons. But we didn't want to withhold you their images, as they did a great job in Oberstdorf!
Stacey KEMP / David KING, Great Britain
Stacy and David were, with their 7th place, the first ones to qualify for their country for the Olympic Games. They narrowly missed an automatic qualification for Sochi when they finished 15th at the World Championships in 2013. They already took part in the previous Olympics in Vancouver. In November 2010 in an interview with us they said "just don't write us off yet, we still have a lot left!" and right they were!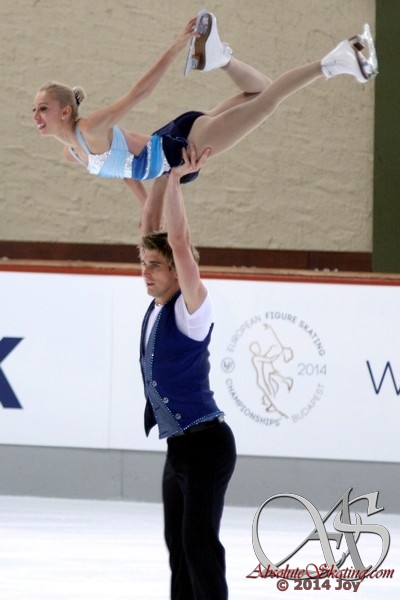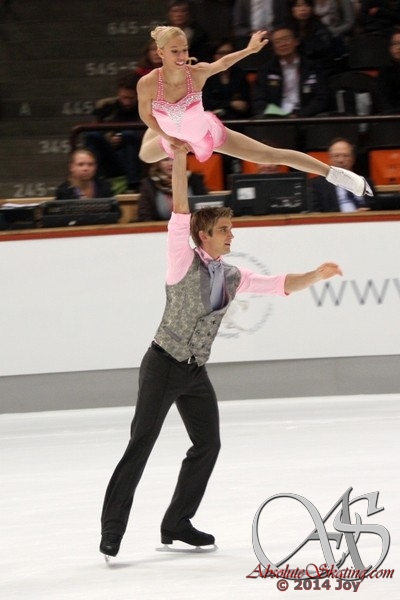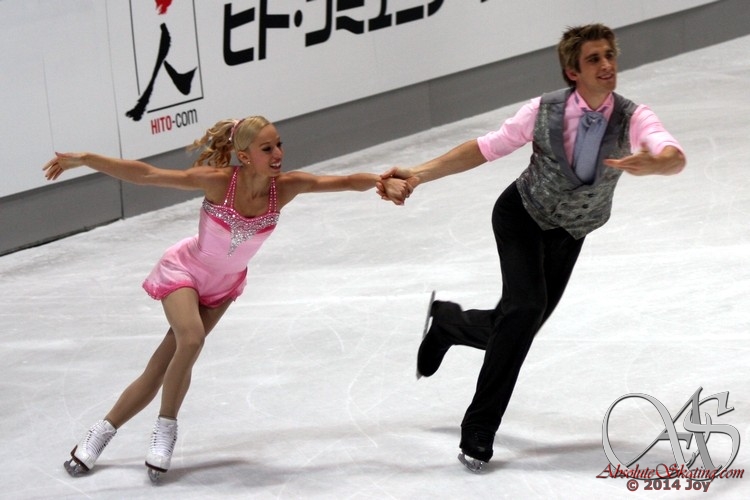 Elizaveta USMANTSEVA / Roman TALAN, Ukraine
Finishing in 8th place, Elizaveta and Roman earned the Ukraine a spot in the pairs competition. Roman has competed at the Olympics before, with his previous partner Ekaterina Kostenko. They ended their competitive career in 2010. However, in 2013 Roman teamed up with Elizaveta, whom he coached earlier. For Elizaveta this would have been her first Olympics. Unfortunately for them, they did not become the national champions; Julia Lavrentieva / Yuri Rudyk did. They got sent to the European Championships and will also be sent to the Olympics. (If you want to see some of their photos, check out our Cup of Nice album of last year here.)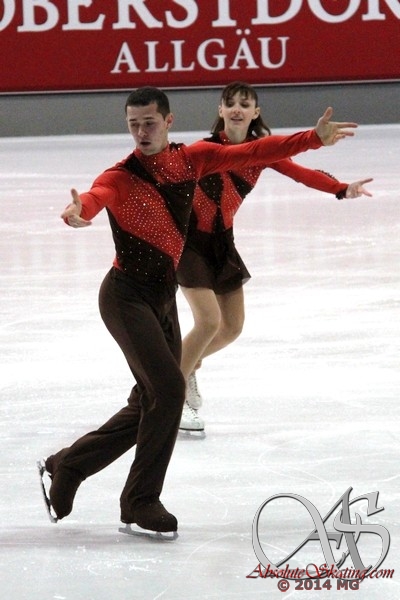 Natalja ZABIJAKO / Alexandr ZABOEV, Estiona
Natalja Zabijako is an Estonian pair skater. With partner Alexandr Zaboev, she placed tenth at the 2014 European Championships. At the 2013 Nebelhorn Trophy, they qualified a spot for Estonia in the pairs event at the 2014 Winter Olympics, however, they will not compete in Sochi because Estonia declined Alexandr's fast-process citizenship application.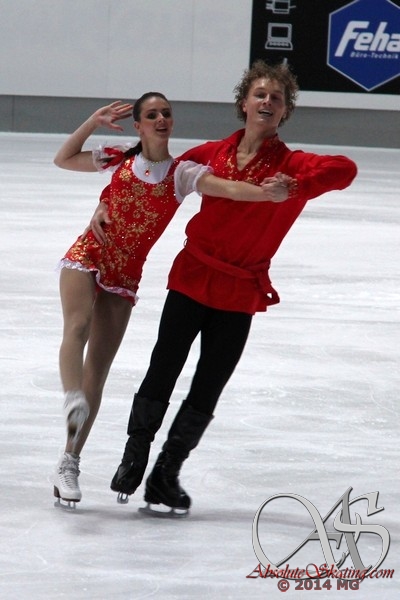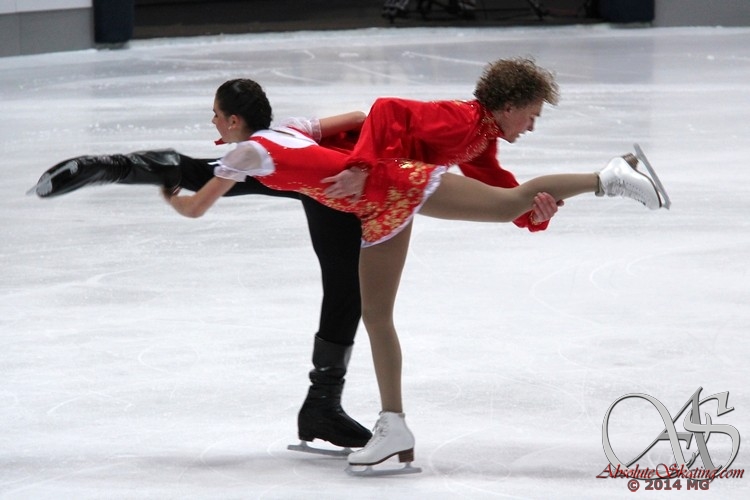 Andrea DAVIDOVICH / Evgeni KRASNOPOLSKI, Israel
Andrea and Evgeni were, with their 10th place, the last to qualify in the original list. This is remarkable, since they only teamed up in the spring of 2013, so they have only been skating together a few months! On top of that, this is Israel's first ever pairs entry at the Olympics. "We will fully believe [that we�re Olympians] only when we get to Sochi, I think", said Andrea. Their goal is to qualify for the long program they mentioned in their interview to be published on our site during the Games.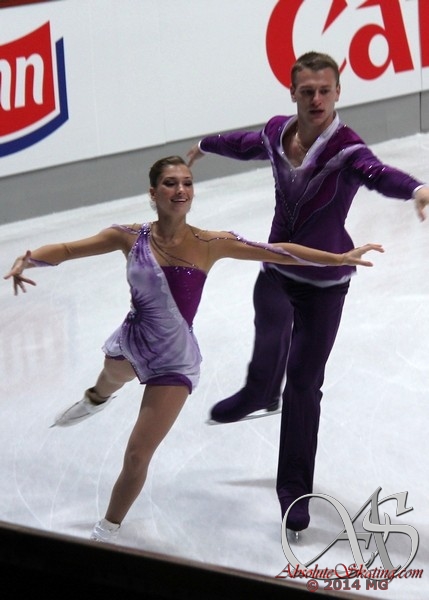 Narumi TAKAHASHI / Ryuichi KIHARA, Japan
Andrea and Evgeni were not the only pair teaming up in spring 2013; so were Narumi and Ryuichi. Before this, Narumi was skating with Mervin Tran. With their 11th place in Oberstdorf, originally they had not qualified Japan for a spot, however with Elizaveta and Roman's bad luck (in not getting Estonian citizinship in time), this was their good fortune. Ironically, citizinship issues with her previous partner, would have prevented Narumi's participation in these Olympics. As things stand now, for both this will be an Olympic debut.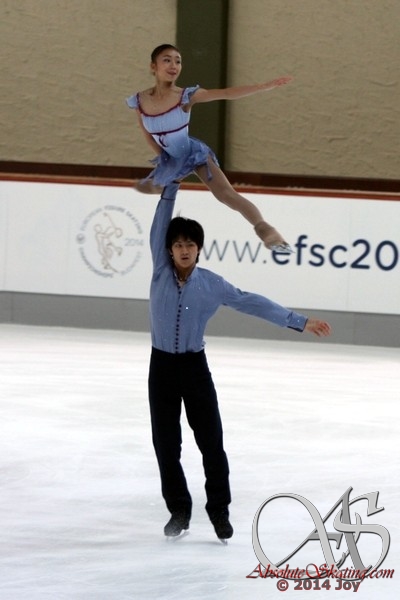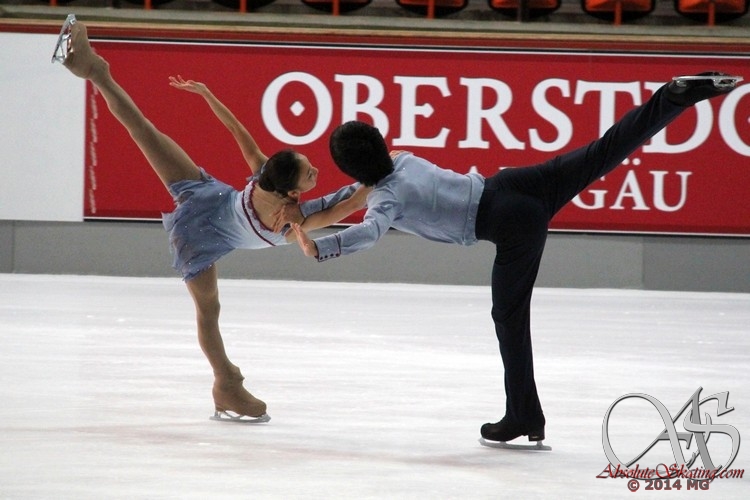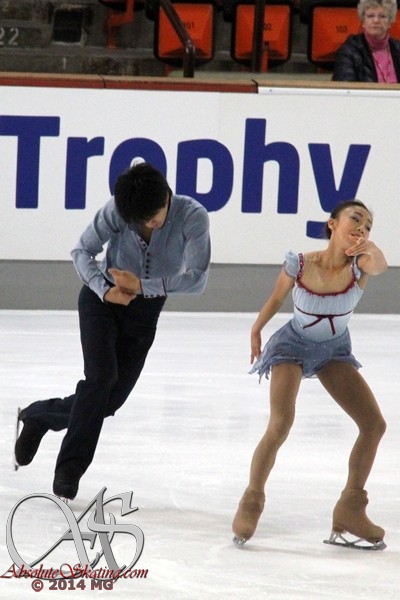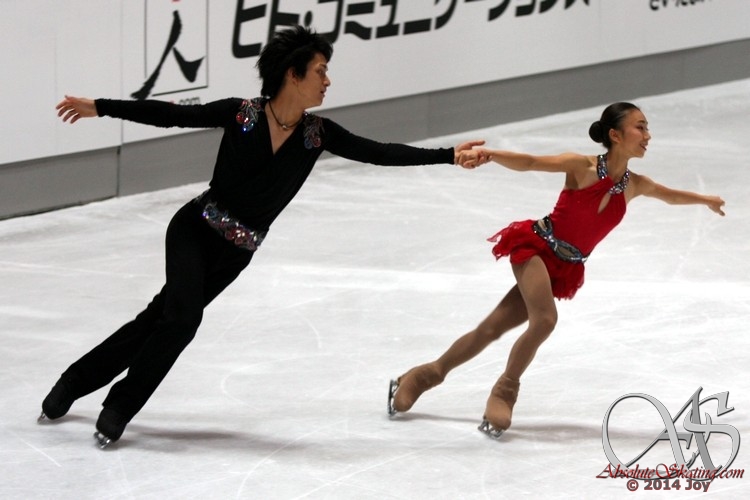 Miriam ZIEGLER / Severin KIEFER, Austria
The Nebelhorn Trophy was their debut competition and they came in a decent 12th place, but Miriam & Severin had officially not managed to qualify for the OG yet - they were the second subs. But with the Estionan pair not being able to go and France deciding to send only one pair, another spot opened up. On their Facebook page they posted on January 27: "We can now officially confirm that we have been nominated by the Austrian Olympic Committee for the 2014 Sochi Olympics! A huge thank you to everyone for supporting us up to this point! We will do our best and work hard these next few weeks"